Mon

9:00am - 8:00pm

Tue

9:00am - 8:00pm

Wed

9:00am - 8:00pm

Thu

9:00am - 8:00pm

Fri

9:00am - 8:00pm

Sat

9:00am - 8:00pm

Sun

9:00am - 8:00pm
Mon

6:00am - 10:00pm

Tue

6:00am - 10:00pm

Wed

6:00am - 10:00pm

Thu

6:00am - 10:00pm

Fri

6:00am - 10:00pm

Sat

6:00am - 10:00pm

Sun

6:00am - 10:00pm
Need help choosing? Try our Size Guide.
Call for Availability
(701) 420-9780
Call for Availability
(701) 420-9780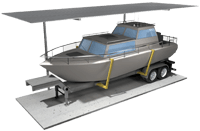 Call for Availability
(701) 420-9780
Affordable Self Storage Units in Minot, ND
There are many reasons to rent self storage in Minot. Maybe you're moving into town, relocating to Minot Air Force Base, or simply looking for ways to create space at home or work. Whatever your needs may be, Minot Self Storage is here to help. With convenient drive-up units and vehicle parking, we have the variety to suit your storage needs in Minot, ND.
Our Minot storage facility is located along Highway 2 (U.S. Route 2) on the eastern edge of town. We're located between Nedrose Public School to the east and American Truck and Trailer to the west. Find us near Nedrose High School, Minot Fire Station 4, and Apple Grove Golf Course and 20 minutes south of Minot Air Force Base–perfect for military families or service members preparing for deployment.
Storage Features at Our Highway 2 East Storage Facility
Minot Self Storage is committed to providing top-tier personal storage and business storage solutions you can depend on. Our facility is fully fenced with front gate access via your personal pin code. Additionally, you'll enjoy maximum flexibility with month-to-month storage terms that give you complete say over how long you store with us.
Other amenities offered with our Minot storage units include:
Drive-up storage
Outdoor RV, auto, and boat storage
Drive-through access
All major credit cards accepted
Autopay options
Have any questions about Minot Self Storage's facility on Highway 2? Check out our list of frequently asked questions and storage tips page to learn more.
Boat, Auto, and RV Storage in Minot, ND
Need some additional parking space for your car, boat, or RV? Minot Self Storage can help. We offer vehicle storage in Minot, ND, with two options to choose from. We have uncovered parking spaces available that measure 20×35, and we offer traditional, drive-through storage units measuring 12×48. With our boat, auto, and RV storage options, it's easy to store your oversized toys between trips or just need to free up valuable space in your driveway.
Rent a Minot Storage Unit at Minot Self Storage Online Today
Find convenient and affordable storage in Minot, ND, at Minot Self Storage. Our self storage units are available in many spacious sizes and come with amenities like drive-up access and month-to-month leases to make your life a little easier. Our accessible location on Highway 2 makes us a smart pick for Minot residents, Minot AFB service members, and more.
Can't decide what to rent? Our unit size guide can help you figure out exactly how much storage space you need. Once you're ready to get the ball rolling, rent or reserve your Minot storage unit online or give us a call today!
FAQ About Minot, ND, Storage Units
Do you offer drive-up storage in Minot, ND?
Yes! We want to make sure your moving experience goes as smoothly as possible. In order to save you the trouble of carrying your things down a long hallway or across a parking lot, we offer drive-up storage in Minot, ND. Once you arrive, navigate through our wide driving aisles and pull up right next to your storage unit to unload.
Where can I find military storage near Minot AFB?
Minot Air Force Base is the backbone of the community, as more than 5,000 military members and their families live in the area. Whether you've been deployed, are dealing with a permanent change of station, or have another reason to rent military storage in Minot, you can find affordable and spacious options at our storage facility on Highway 2.
How do I find this storage facility?
Our Minot storage facility is easy to find from anywhere in the region. We're located right on Highway 2 on the east side of town, not far from the Apple Grove Golf Course. You can get here from the south via Highway 83, from the east via Highway 2, and from the southwest via Highway 52. You can also take Highway 83 straight south from Minot AFB.
Features & Amenities
Every storage feature is designed from scratch against standards forged from years of experience in the self storage industry. The result is a high quality consistent customer experience you can count on.
All Major Credit Cards Accepted
Drive Through Building Access
Outdoor RV / Auto / Boat Storage