The Importance of Proper Storage for China and Fragile Items
If you want your china to last a long time, you must know how to store fragile items properly. Whether you're downsizing, moving, or just trying to declutter your space, The Storage Manager can help. With our expertise and comprehensive storage solutions, you can trust that your delicate items will stay pristine with us.
It's essential to take special care of china and fragile items to avoid damage from mishandling. You'll learn how to store china and delicate items in great shape by understanding the importance of proper storage techniques and following The Storage Manager's advice. This blog has much to offer, from packing techniques to china storage tips.
Understanding the Fragility of China and Other Delicate Items 
Before delving into storage techniques, knowing why china and fragile items need special attention is essential. Because of their fragile nature, china, porcelain, glassware, and other delicate possessions are easily susceptible to damage. Improper packing and impact during transportation are common causes of chipping, cracking, or shattering.
Understanding these risks allows you to take the necessary precautions to protect china and other fragile items. Understanding the fragility of china and delicate items is essential to implementing proper storage techniques that ensure longevity and preservation.
Steps to Take Before Packing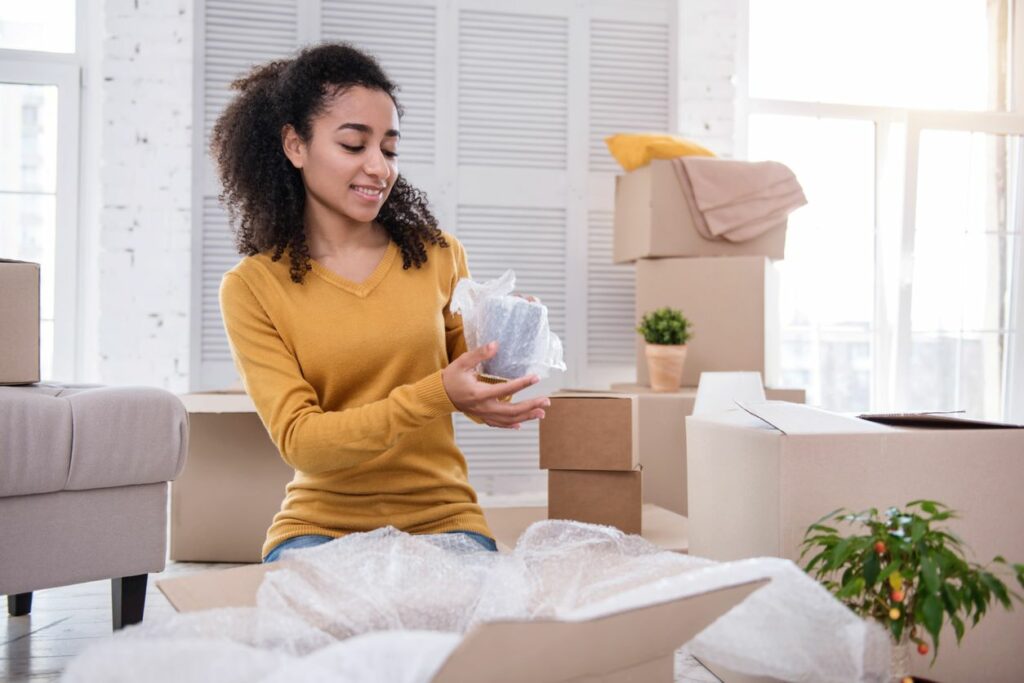 To ensure optimal protection, it's crucial that you properly prepare your china and fragile items before packing them for storage. Before packing up your china, ensure each piece is clean; leftover food can quickly turn into a moldy nightmare when packed away in storage for a length of time.
After you clean and dry everything you're storing, ensure it doesn't collect dirt. Document your items by taking pictures or making an inventory sheet, which will help with retrieving specific items or any potential insurance claims. Gather all the packing materials you'll need, including boxes, bubble wrap, tape, and labels, to protect your items during storage. Follow these steps before packing for a smooth, organized storage experience.
Packing Techniques for China and Fragile Items 
When transporting or storing china and other fragile items, it is essential to pack them properly. Follow these guidelines to keep them safe.
Start by choosing sturdy boxes that are the right size for your items. Individually wrap the edges and handles of each piece in bubble wrap or packing paper.
Fill empty spaces with cushioning materials like packing peanuts or crumpled paper to prevent the package from shifting during transit.
Label the box "fragile" and indicate the upright position.
If you stack boxes, place the heavier items at the bottom and don't overpack them to keep them from crushing or breaking.
Choosing the Right Storage Options for China and Fragile Items 
Choosing the proper storage option plays a significant role in preserving your china and delicate items. The Storage Manager offers expert advice on picking the perfect storage options, including organizing and storing your stuff. If you want your china and fragile items to stay safe, choose shelves or cabinets with adjustable and padded shelves.
You can reduce the risk of breakage if you avoid stacking fragile items directly on each other. Lastly, you can use specialized containers for fragile items, like dishware storage boxes or glassware dividers.
Tips for Loading and Unloading China and Fragile Items 
Follow these fragile item storage tips if you're loading or unloading china to ensure safe transit. Create a cushioned surface in the moving vehicle with furniture, blankets, or padding. Put the heavier items at the bottom, then stack the lighter things on top.
Secure the items with straps or ropes during transport to ensure they don't move. When unloading, make sure you handle each item with care. Wear gloves to get a better grip, and don't drop or mishandle delicate items.
Keeping China and Fragile Items in Prime Condition 
Ensure that your intended storage area is dry and clean. If you notice any cracks or chips in your china, be sure to repair them immediately to prevent the problem from getting worse. To keep dirt and debris off your dishes and fragile items, dust them regularly with a soft cloth or a gentle brush.
If you're storing your china in an area that isn't fully shielded from the sun, you should keep your items rotated periodically to prevent uneven wear and avoid exposure to direct sunlight. If you practice these maintenance and monitoring techniques, your china and fragile items will last for years.
Safely Storing China and Delicate Items with Self Storage
Following our advice, you can keep your china looking great for years. The Storage Manager is your trusted partner for storing china and delicate items in secure storage units. With expert advice on choosing the proper storage solutions and effective shelving techniques, we help ensure your treasures last.
You can check out our FAQ page and blog for more information on how to utilize your storage unit to its full potential. Trust The Storage Manager-powered facilities to provide the expertise and solutions you need for secure storage. Contact us today to rent and reserve a storage unit for additional protection of your china and delicate items at your nearest storage facility.
More From The Storage Manager