Tips and Tricks for RV Storage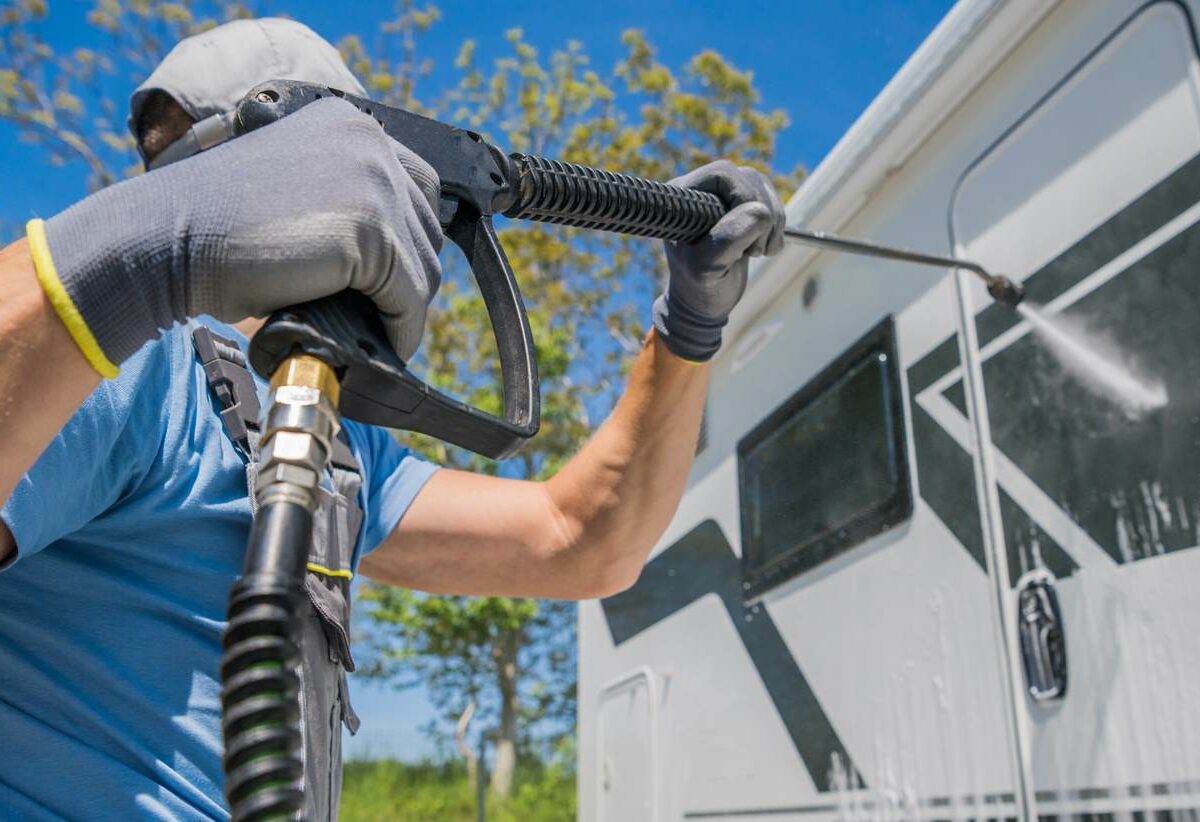 Recreational vehicles, also known as RVs, provide families with a great way to travel and explore the country. However, when it comes time to store your RV, taking the right steps can help to ensure it stays in good condition. 
To keep your RV in good condition, you must properly prepare it for storage and store it properly. Also, you must ensure you protect your RV during the cold winter months. By finding a safe and secure storage facility, you can keep your RV safe anytime you need to put it in storage.
How to Prepare Your RV for Storage
Before you store your RV, you must take steps to prepare it for storage. If not, your RV could worsen in its condition, and you could come back to a mess. Steps to take to prepare your RV for storage include:
Clean Your Ride Thoroughly
Make sure that you perform a thorough cleaning of both the inside and outside of your RV. This includes wiping down all surfaces and vacuuming. If your RV has a refrigerator, make sure you clear out any food or food particles inside.
Disconnect Your Appliances
If your RV has a refrigerator, water heater, or other appliance, disconnect them. By disconnecting your appliances, you can prevent any damage from occurring from a power surge while you store your RV.
Remove Perishable Items
If you keep any food or drinks in your RV, remove them. Even if you believe a food item won't perish, it's best to remove all food and drinks from your RV.
Use an RV Cover
An RV cover can protect your vehicle from the elements. When you choose an RV cover, ensure you find something that will properly cover the whole RV and has a breathable material.
Inspect the RV
Complete a full inspection of the RV, ensuring you don't see any cracks or leaks in the window, faucets, or pipes. Over time, these issues could intensify and become a larger problem when you want to use your RV again.
Taking the steps to prepare your RV for storage can help you to come back to a clean vehicle when you're ready to use it again.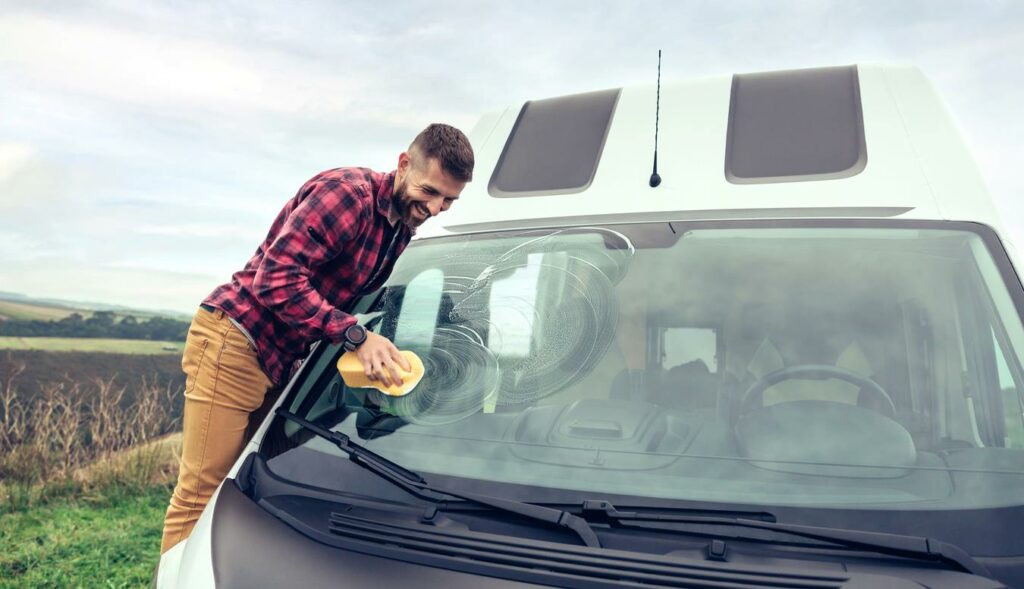 How to Store Your RV
Knowing how to store your RV can save you from having to make repairs or deal with other issues once you're ready to use it again. However, once you have prepared your RV for storage, you need to ensure you store it in the right place. Here are some tips for how to store your RV:
Choose the Right Location 
Find somewhere convenient for you to visit your RV when you need to. Make sure the place you choose offers a cool and dry environment that is out of the sun. If you can, try to store it in a covered area.
Use Wheel Chocks
Wheel chocks can hold your RV in place and prevent it from moving while you keep it in storage. If something happens with the brakes while your RV stays in storage, the wheel chocks can stop it from rolling and causing damage.
Fill Up Your Tires 
Inflate each tire to the recommended pressure; it can help prevent flat spots from developing in the tires.
Consider a Fuel Stabilizer 
When you store your RV or other vehicles for long periods of time, the fuel can go bad. If you use a fuel stabilizer, it can prevent that.
By storing your RV correctly, you can ensure it will remain in good condition for your next adventure.
How to Store Your RV For the Winter
If you live in an area with harsh winters, you should take extra precautions when storing your RV. Even if you store your RV in a more temperature-controlled setting, you should still prepare for it to get exposed to harsh winter temperatures. Tips for how to store your RV for the winter include:
Drain all water from the tanks, pipes, and the water heater to prevent any damage from freezing.
Use antifreeze to protect the plumbing system from freezing.
Remove the batteries and store them in a warm and dry place. Check the batteries periodically and charge them if needed.
Use a dehumidifier to keep the inside of your RV dry. This can help to prevent mold or mildew from forming inside.
The winter cold can wreak havoc on an RV if you don't properly store it. By taking these precautions, you can keep your RV safe from the elements.
The Storage Manager Can Provide Your RV Storage Solutions
How much RV storage costs varies based on a number of factors. The size of your RV and the location where you store it can play a role in the price. At our storage facilities, we offer fair and transparent pricing. We also offer different types of RV storage, so you can choose the option that works best for you. We offer RV Storage in Edmond, OK, Macomb, IL, Ironton, OH, and beyond!
Contact us today to find the right RV storage unit for you.
More From The Storage Manager